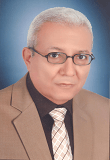 Prof. Makram Ibrahim
Head

of Solar and Space
Research Department
Publications

Helwan SLR Station

Mount Laser
On November 2017, An important Visit of the Chinese delegation to the National Research Institute of Astronomy and Geophysics (NRIAG), EGYPT.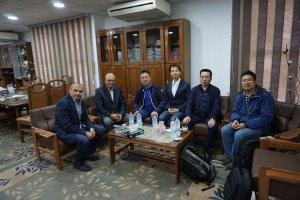 http://www.nriag.sci.eg/visit-of-chinese-delegation-to-nriag-egypt/
Academic Degrees
B.Sc., Physics (1985), Egypt

M.Sc., Physics (1992), Egypt,Thesis title "Satellite Laser Ranging at Helwan Observatory."

D.Eng.,Electronics and Information Engineering,Japan,Thesis title "Statistical Properties of Laser Speckles with Long Spatial Correlations."
Research Activities
General Optics.
Laser and its uses in Satellites Observations.
Satellite Laser Ranging Data Analysis and Fitting
Satellites Observation techniques.
Laser Speckles.
Space Physics.
Memberships of Intentional Scientific Societies and Authorities
Member of the Optical Society of Japan from 1996 to 2001.
Member of the International Astronomical Union (IAU) since 2015.
Member of the Committee of Space Research (COSPAR) since 2014.
Member of the ILRS Space Debris Study Group (SDSG) since 2015.
Important Visit of the Egyptian delegation to the National Astronomical Observatories (NAOC), Chinese Academy of Science , CHINA
[cbxpoll id="9161″]