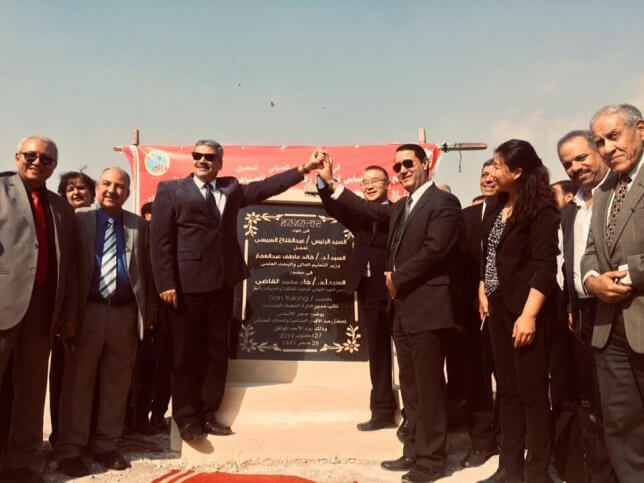 The National Research Institute of Astronomy and Geophysics (NRIAG) on Sunday witnessed laying the foundation stone for the satellite and space debris observation station using laser and optical observations, in cooperation with the Chinese side represented by the Chinese Space Administration and in the presence of its vice president Tian YulongIn the presence of Dr. Gad Al-Qadi, President of the Institute. Model in the world after the station in China Note that the station in China's diameter of the telescope is 60 cm and it is agreed that the diameter of the telescope 120 cm.
This came in the presence of Dr. Yasser Refaat, Deputy Minister of Higher Education and Scientific Research on behalf of the Minister and a selection of leaders of scientific research in Egypt, especially in the field of space and the President of the Egyptian Space Agency, and representatives of the relevant authorities such as the Ministry of Foreign Affairs, the Ministry of Planning and the Ministry of Finance and the National Service A high-level delegation from the China Aerospace Research Administration, the Chinese Astronomical Observatory and the Changchun Light Institute, the institute for telescope manufacturing, is a Chinese delegation.
The institute has a laser satellite monitoring station that has been in operation since 1981 and monitors satellites to an altitude of 6,000 kilometers, while the station under construction will increase the capabilities of the institute and monitor satellites up to altitudes up to 40,000 kilometers.