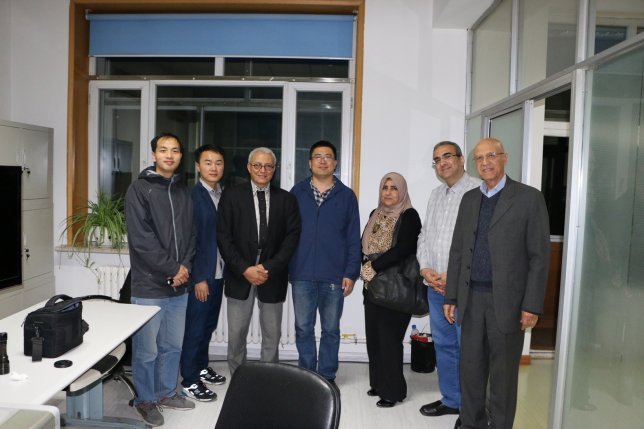 On May 22 to 31, 2017, a delegation from National Research Institute of Astronomy and Geophysics of Egypt (NRIAG) visited National Astronomical Observatories, Chinese Academy of Sciences (NAOC). Members of the delegation from NRIAG included Prof. Anas Osman, the former President,  Prof. Hraf Tadross, Head of Astronomy Department,  Prof. Makram Ibrahim, Head of Solar & Space Research Department, and  Prof. Somaya Saad Mohamed Saad, Vice Dead of Astronomy Department.
Prof. Jun Yan, General Director of NAOC, and Prof. Suijian Xue, Deputy Director General of NAOC, met the delegation and had academic discussions with the delegation. Two Official documents between the two institutes have been signed during the meeting. NRIAG and NAOC intend to cooperate in areas including the Mid-sized Aperture Telescope, Site Survey, Satellite Laser Ranging (SLR) and Nearby-Earth-Object Observations. During the visit, Prof. Ashraf Tadross and Prof. Makram Ibrahim gave talks at NAOC on "The modern Astronomy in Egypt" and "Satellite Laser Ranging (SLR) in Egypt" respectively.
The delegation of Egypt also visited Xinglong Observatory of NAOC, Nanjing Institute of Astronomical Optics & Technology of NAOC, Changchun Observatory of NAOC and Beijing Planetarium.  This visit helps to develop the collaborations between Egypt and China in Astronomy the "Belt and Road" initiatives.